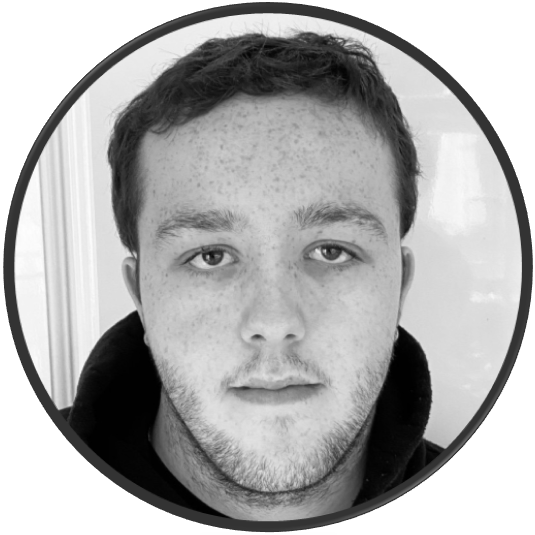 The Score Prophet - Verify SaaS
06 December, 2022, by Billy Quigley
Behind the bright colours, friendly competition, and the ongoing battle for this year's World Cup trophy lies one of the most innovative, modern cloud-based solution technologies available today: IBM Security Verify.
For this project, there were a lot of key puzzle pieces that needed to come together to form The Score Prophet's image. Determining the data mode, developing an API, and designing the UI and UX. For the UI/UX, IBM Security Verify was significantly helpful in the creation process. We needed a solution that was ready whenever we were. IBM Security Verify is a cloud-based service (available as SaaS) that allowed us to easily manage user account creation and provide users with a fast, and simple method of using single sign on to access our game.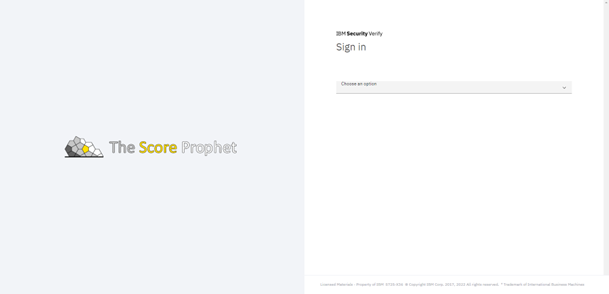 Its cloud-based approach meant that we could spend more time planning and developing our project since no on-site servers or server maintenance was needed, whilst also allowing us the creative freedom to personalise the user interface with The Score Prophet's style and branding.
Security Verify's admin panel allowed us to customise variables such as sign-on method and displays graphs showing user sign-ins, failed sign-ins and total sign-ins. When we must make changes to The Score Prophet's branding or otherwise, we can be sure that no unauthorised users gain access to the admin panel thanks to Verify's multi-factor authentication (MFA) security. For me, it was as simple as tapping a button on my verified mobile device. If our team were to expand, we could easily add more users to our Verify page. Each of our developers has their own unique IBMid which means we don't have to share a single account and can therefore avoid accidental password changes and subsequent lockouts.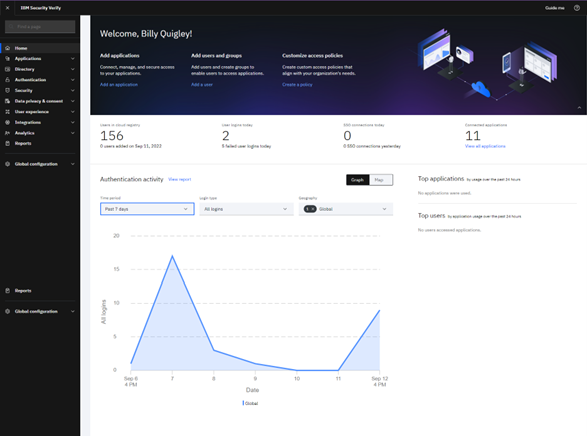 From the admin dashboard, we can also view reports generated by Verify. We can view various statistics such as application usage or how many MFA pushes and emails were sent out. For now, we are utilizing Verify for only The Score Prophet project, but if we were to integrate Verify with additional projects, we could view statistics for all of them from a single location.
As The Score Prophet project continues to grow, we hope to utilize Verify's technology further: a subscription allows us to use Verify on multiple projects and allows us to create more Verify applications and manage everything from a single dashboard.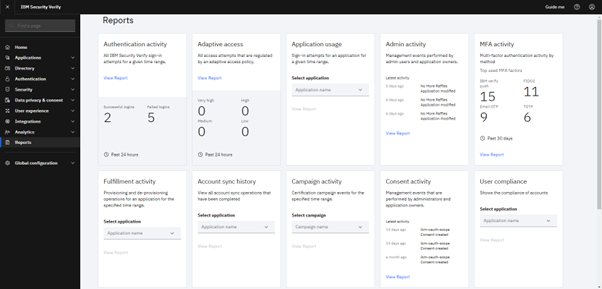 From a user's perspective, they can seamlessly log in via social media accounts like Facebook, Google, and LinkedIn. There is no need for them to manually enter their information as Verify can retrieve that from their linked social media accounts. If the user has then selected to 'remember' their login information, they can log in with a single click.
We integrated Verify into The Score Prophet application in just a few simple steps using IBM's Verify Software Development Kit (SDK). Want to authenticate your own users using Verify? Follow this tutorial hosted on the IBM website.
Even though the World Cup has started, there is still time to play along at www.thescoreprophet.com. There are weekly prizes on offer and the game is free-to-play!