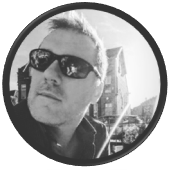 Upgrade Paths Explained
26 September, 2021, by Stephen Swann
There is a section on the IBM website which explains the End of Support dates for all of their products. You can find it here:
https://www.ibm.com/support/pages/lifecycle/
Earlier this year, IBM announced End Of Support dates for a number of products in the Identity & Access Management space. Does that mean it is time to upgrade? And if so, what are the upgrade options?
Firstly, if you are running anything that includes Tivoli in the name, support probably ended for your product a long time ago!
IBM Security Identity Governance & Intelligence (IGI)
Support for IGI v5.2.x will be withdrawn on 30th September 2022. Version 10, however, is now available as part of a rebranding exercise with the product now called IBM Security Verify Governance (ISVG).
For those customers running IGI v5.2.x, you should start the process of migrating to a supported platform across your development, test and production stacks.
NOTE: The license for ISVG also includes an entitlement for Identity Manager v10.
IBM Security Identity Manager (ISIM)
Support for ISIM v6.0 and v7.0 will be withdrawn on  30th September 2022. Version 10, however, is now available as part of the IBM Security Verify Governance product suite which ISIM customers should be entitled to. What does this mean? In theory, the options available are:
Update to IBM Security Verify Governance Identity Manager v10
Update to v10 and (additionally) deploy IBM Security Verify Governance (ISVG) v10
Migrate to ISVG v10
For those customers with a heavy investment in ISIM provisioning policies and workflows, it would probably be best to update to Identity Manager v10 rather than attempt to migrate to ISVG v10. Once updated, you could deploy ISVG v10 alongside Identity Manager - they ought to be complementary.
NOTE: Identity Manager v10 is offered in both software and appliance format so you can migrate:
v6.0 to v10 (software installation migration without having to go near v7.0)
v7.0 to v10 (appliance upgrade)
IBM Security Access Manager (ISAM)
Support for ISAM v9.0 will be withdrawn on 30th April 2022. The good news, however, is that a new version is available. The options for ISAM customers are:
Upgrade to IBM Security Verify Access v10
Migrate your access management service to IBM Security Verify SaaS
Which route should you take? Given that the EOS date for ISAM v9.0 is ~7 months away, upgrading to v10 would seem to be the prudent option. IBM Security Verify SaaS is a terrific product, but it is not merely ISAM in the cloud!
Next Steps
At Madigan Solutions, we've been playing with the new technology for a while. Our demonstration environments were migrated to the IBM Security Verify branded images earlier this year. If you want to talk to someone who has been through the migration process or would like to learn more about some of the new features being made available, give us a shout.