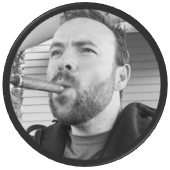 An IAM Product By Any Other Name
23 October, 2020, by James Mowbray
It's that time of the product lifecycle where we have another re-brand. For those old enough and keeping count, you will know that this is the third rebranding of the IAM product family from IBM but there are those who have been in this game longer than I and remember the products from before they fell under the Tivoli umbrella!
However, this is more than just a brand name realignment, IBM are both expanding existing product options and introducing new products to extend their IAM offerings to today's more cloud orientated world. This will also usher in a new look and feel.

I'll briefly go over the major changes. The headline brand will be IBM Security Verify (which will also double as the name of their IDaaS offering).
Then there will be three distinct "sub-brands":
Verify Access (The Access Management bit)
Verify Governance (The Identity Governance and Lifecycle bit)
Verify Privilege (The Secrets bit)
When it gets down to the actual products:
IBM Cloud Identity becomes IBM Security Verify
IBM Security Access Manager becomes IBM Security Verify Access
IBM Security Identity Governance and Intelligence becomes IBM Security Verify Governance
IBM Security Identity Manager also falls under the IBM Security Verify Governance banner
IBM Security Information Queue becomes IBM Security Verify Information Queue
Even the adapters will get a slight re-jig, they will now be known as:
IBM Security Verify Governance Application Adapters
IBM Security Verify Governance Host Adapters
IBM Security Information Queue (ISIQ) will be replacing ISIGADI (IBM Security Identity Governance and Administration Data Integrator) and a migration path will be provided.
The good news is that IBM Security Identity Manager will not be disappearing and there will be no need for your business to migrate away from the software stack version if you have not made the leap to an appliance yet. I know a lot of customers are of the mindset of "if it isn't broken, don't fix it", so this should be a relief to them but I do hope these businesses have at least made the leap to 6.x!
However, if you are one of the businesses who does embrace the bleeding edge and are moving as fast as possible to a more cloud orientated world, IBM has you covered there too with their Security Verify IDaaS platform. One of the great things about this platform is that it gives you the flexibility to retain your ISIM/IGI environment for your on-premise needs but also embrace and SaaS applications and their lifecycle with the Security Verify integration.
Contact Us to learn more about what the rebranding of the IBM product suite will mean to you.